The China Study Center (CSC) is inaugurated in Sardar Bahadur Khan Women's University in December, 2021 by the Honorable Chancellor of the university and Governor of Balochistan, Syed Zahoor Ahmad Agha. The establishment of China Study Center (CSC) is a milestone in the realm of female education in Balochistan. The intention behind initiation to establish the CSC in SBKWU is to pave way for women and girls of Balochistan a friendly language center that would facilitate pathway to quality research. This commencement would be an approachable access to learning Chinese language and literature for youth, especially girls and women of Pakistan, and particularly of Balochistan. Keeping in view the global market and necessity, it is of prime importance to enhance the coordination and cooperation towards promoting the Chinese language and cultural exchange programs, Chinese language history and civilization. Thus, it is important to develop human resources in Balochistan province for Chinese corporations, firms, through knowledge centered teaching and research while maintaining high levels of professional standards and promoting national integrity. Further, this center will provide opportunity of analytical knowledge to females for effective communication and also to be equipped with technological literacy in Chinese language. Furthermore, an enhanced collaboration with China government and Chinese companies would contribute in Pak-China economic corridor. This center aims to strengthen institutional linkages with Chinese universities to widen scope and opportunities for researchers to receive mutual benefits and share knowledge.
VISION
---
China Study Centre, established at SBK Women's university seeks to fulfill the academic and professional goals by enriching the profound harmony between Pakistan and China through strong institutional linkages. It shall empower demographically diverse learners of the region by creating a transformative and collaborative educational experience.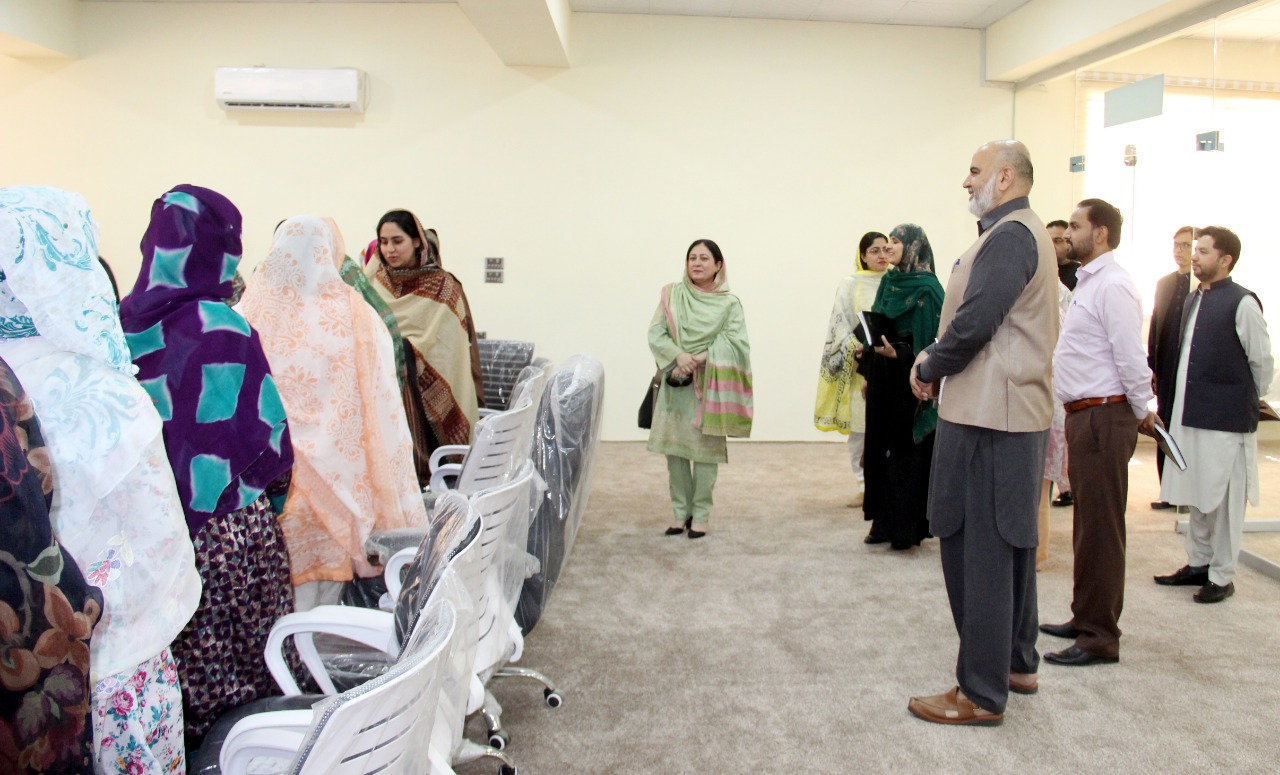 MISSION
---
The mission behind the establishment of China Study Centre essentially comprehends a global perspective, seeking to stimulate intellectual development of female learners of the province of Balochistan. One of the primary objectives in context revolves around ensuring women empowerment in the region through research based economic, cultural and purely intellectual collaboration between the two friendly countries. The resource exchange program between the forenamed countries shall indubitably benefit the dedicated, motivated and innovative female learners of the university. It shall apprise learners of the true essentials of miscellaneous learning opportunities with specific regard to the cognizance based on the skill of verbal communication, thereby seeking excellence in the realm of education in general and advanced international research in particular.
OBJECTIVES
---
The main objectives of the China Study Centre essentially revolve around:
Apprising learners of the true essence of history, culture, civilization and advanced academic pursuits of China through promoting research on Pak-China relations
Making Sardar Bahadur Khan Women's university a knowledge hub and a collaborative platform where the learners may gain knowledge pertaining to Pak-China mutual interests
Promoting the beneficial outcomes of Pak-China joint projects like CPEC and OBOR within the context of Pakistan in general and the province of Balochistan in particular
Strengthening regional integration between the two countries by exploring various zones of cooperation.
The cordial relationship between China and Pakistan has flourished over the years in varied fields of interest. It shall be ensured that the aforementioned objectives be achieved through organizing seminars, workshops, conferences , arranging Chinese cultural events, faculty/ student exchange programs and publishing books, research journals and newsletters revolving around Pak-China mutual ties in diverse realms of interest.
The Need and Justification for Establishment of Center
---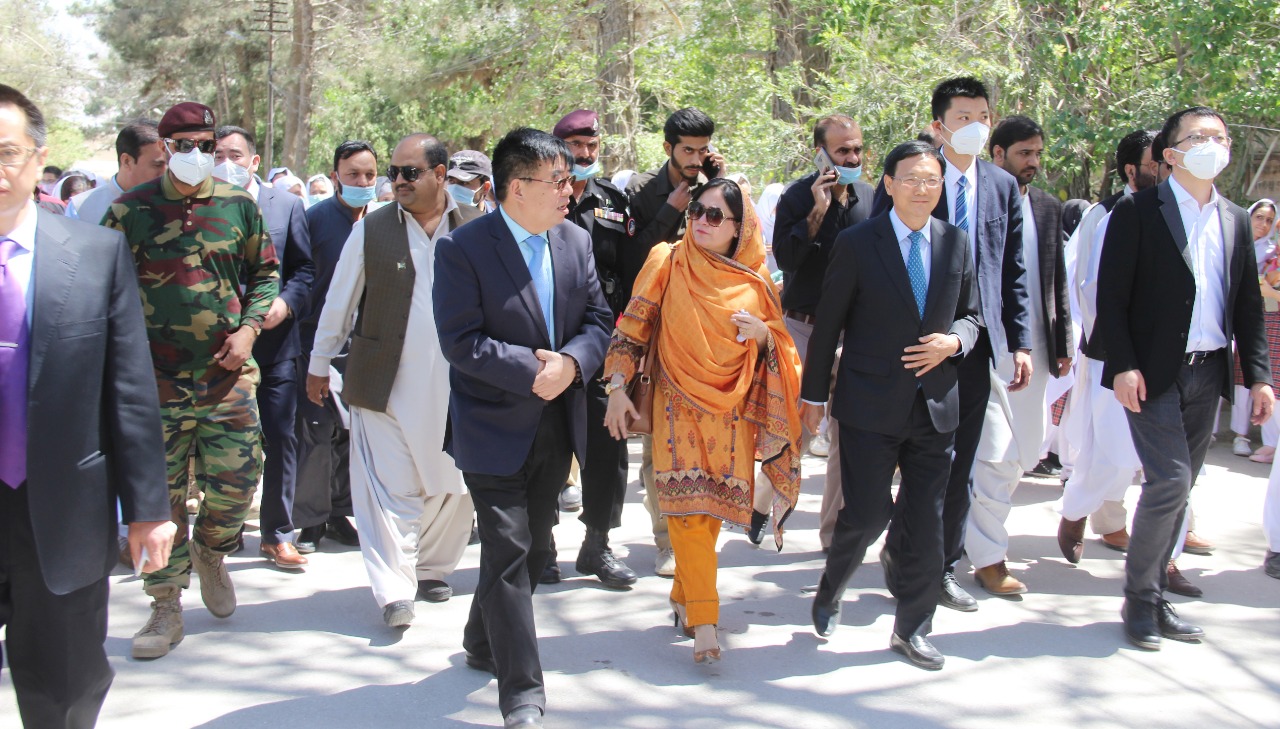 Balochistan is one of the four provinces of Pakistan, forming the southwestern region of the country. It comprises the Gwadar coast which is one of the key aspects that knots a promising tie between Pakistan and China. Thus, the China government initiated mega projects in Pakistan and particularly in Balochistan. China is building an economic corridor connecting Gwadar to China via roads, Railways and pipelines to transport oil and gas, creating a wide market of job opportunities for local and native population. Therefore, in this scenario of building bright and prolific future, it is significant for the women and girls of Balochistan to learn Chinese language and participate in the culture exchange programs.
Benefits of this center
---
The establishment of Chinese Study Center will promote the learning of Chinese language in Balochistan province and this will enhance the Pak China culture exchange, explore new areas of research for Pak China relationship and would promote people to people contact. In same way this center will help the SBKWU students find jobs in Chinese projects, companies and firms in Pakistan and abroad.
Similarly, this harmonization and collaboration for establishing of Chinese Study Center will open new doors for the youth, girls and women of Balochistan to communicate and have an easy access to Chinese market and business. The learning of a foreign language will boost the confidence of women and girls and will promote the sharing of innovative ideas amongst the learners. It will enhance the academic collaboration and linkages with the renowned Chinese universities.
S.No
Name of applicant
Father's name
S.No
Name of applicant
Father's name
1
Chinese language courses
2 months for each level
6 levels
2
GAT preparation
1 month
----
3
Chinese painting workshops
3 days
----
Instructors
---
There will be no compromise on quality of education. Friendly and motivating environment is provided to all of the learners. Skilled instructors will aid the learners while learning the essentials of Chinese language.
Other Facilities
---
Pedagogically facilitated class rooms
Well-equipped computer laboratory
A state of art conference room to facilitate the research activities like conferences and seminars to facilitate learners
Availability of books about Chinese civilization, culture, religion, art, economic and the contemporary trends